Door Access Control Solutions
Access Control is a more sophisticated and modern equivalent of having a guard or security officer to restrict and control the entry to your premises. Typically a physical access control refers to an electronic security system that has an identi-fier like an access card to authorize the entry of designated personnel into cer-tain areas. These systems maintain logs which help keep track of employee availability and monitor the usage of your building and premises easily
Based on the nature of your business, our technicians can help you design & de-ploy different access levels and verification methods and choose the right au-thentication method best suited from bio-metric recognition to PIN/Card. we have the expertise to handle any kind of bio-metric access control solution re-quirement
Gate barrier systems have emerged to control vehicle access to parking lots and residential buildings. We work alongside our customers to establish their specific aspirations, requirements for the type of automatic barriers that they would like. Our survey team will visit any site or facility and carry out a proper site survey including all safety requirements to offer a complete automatic barrier solution
Intercom systems offers an efficient and convenient two-way audio and video verification for access control. We deploy high-performance IP-based solutions, analog or 2-wire solutions to suit your project needs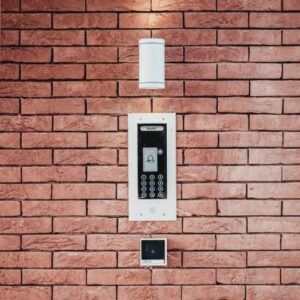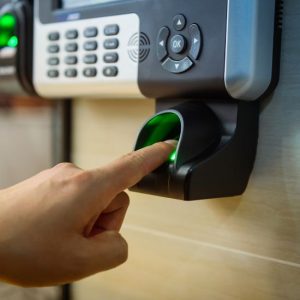 Biometric Attendance Solutions
The Bio-metric systems have now replaced the conventional clock and paper cards attendance systems which were a lot of hassle while generating payroll for the admin and HR departments. The Bio-metric systems offer an easy and manageable time attendance system that is scalable and offers real time views of the company assets and generates timely reports for analysis.
We offers a wide range of solutions to build reliable protection in every corners, by providing measures that focus on very specific needs and risks for every scenarios including residential buildings, villas, small businesses, campuses or ware houses, etc. We can help you installing wired/wireless intrusion systems, Emergency alarm systems with variety of sensors, detectors and other accessories
Background Music & PA Systems
Looking for a Background Music or PA Solution for your venue? Generate a pleasant experience in your office, store or restaurant with personalised music with our Audio/BGM Solutions. We also build and deliver clear, reliable, and cost effective public address systems – classic Analog or scalable IP system for Factories & Warehouses, Distribution Centres, Shopping Centres, Manufacturing Areas, Hospitals and more..
We build systems to solve board room requirements like scheduling & booking the room, building interactive meetings, screen sharing and BYOD solutions. Collaborate and conference efficiently with our wireless presentation & conferencing solutions, whiteboards & interactive displays And video conferencing solutions
Our architects and consultants can assist your organization in tailoring the perfect  solution for all your business requirements. You can reach out to us for more information on how we can help.