Structured Cabling Systems
Structured Cabling Systems are network cabling solutions that help effectively organize your infrastructure. One of the most noticeable advantages of structured cabling is that it ensures that your business can support increasing amount of data produced by adding appropriate hardware that increases the overall efficiency as well as speeds up your routine process.
With a well designed and installed structured cabling system it is easy to ensure a cabling infrastructure that provides high performance and flexibility to put up with moves, new additions and changes. Some additional advantages include maximization of system availability, providing redundancy and future proofing the usability of the cabling system.
Installing structured cabling solutions can be tricky in itself as it involves designing and laying out the entire system. Various factors must be taken into account like heat, cooling and airflow for getting the best results. We can help you design a system that fits your current and future needs without interrupting your workflow.
We design and deploy structured cabling solutions by considering variations in requirements and business variables like The architecture of the building, The functions of the cabling installation, The types of equipment to be supported (both present and future), The configuration of existing systems (upgrades) And Client requirements
Downtime
Disorganized and messy cabling is a nightmare to all maintenance teams. Systems like these increase the chances for errors like incorrect port connections, etc. Making even small changes like removing a single cable can be stressful in such situations and can often lead to channel errors in the hardware that are difficult to locate in most cases.
Airflow
 When it comes to cabling for organizations with multiple points, devices and switches congestion and obstructed airflow to the switches and even to the computer room air conditioning unit is a real problem. With a point-to-point method the front and sides of the switch get obstructed due to bulky cabling causing maintenance issues.
We provides focused, committed support all the way from Design to Implementation
Structured Cabling Solutions
Every business entity requires structured cabling to support its ICT infrastructure. We deign cost-effective cabling solutions to build a cabling framework which is easy to maintain and scalable. We offer comprehensive cable installation solutions. Our services include but not limited to Telephone room Installations, MDF/IDF Installations, Backbone Cabling, Horizontal Cabling and User connections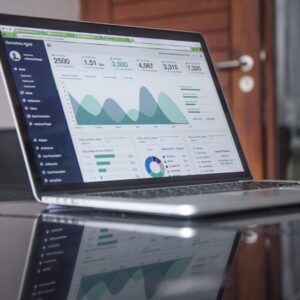 Cabling & NOC Service for New Buildings
The UAE government regulation requires infrastructure for the roll out of FTTx networks in new buildings in compliance with the wiring guidelines of TDRA. only if the cabling installation complies with the standards, the service provider will issue a wiring completion NOC. This NOC is an essential document for getting a building completion certificate. The standardized data cabling system regulation delivers high quality telecom services to subscribers thereby making it a win-win situation for all parties involved.
The fiber optic cable has gained its popularity due to the fact that it can transmit data over longer distances and at a higher bandwidth – making it an ideal choice for backbone network connectivity and service delivery. Unlike copper wires, fiber-optic cable can transmit signals with minimal attenuation and is completely immune to EMI and RFI
Our Fiber optic cabling services include Splicing, Backbone links planning, Fiber patch panels & distribution frame installations And Fiber link Testing using power light meters or OTDRs
Our architects and consultants can assist your organization in tailoring the perfect  solution for all your business requirements. You can reach out to us for more information on how we can help.