IP Telephony & Collaboration
Telephone systems are integral part of any business ICT infrastructure. VoIP or Voice over Internet Protocol is a new way of making calls cost-effectively that has gained world-wide acceptance very rapidly. As its defining feature is its calling method over the internet it is commonly known as "Internet Telephony" or "IP Telephony". Many businesses today have replaced their traditional phone systems with VoIP
The main benefits of VoIP include:
Unified communications (UC) is a framework for integrating various asynchronous and real-time communication tools, with the goal of enhancing business communication, collaboration and productivity. Unified communications does not represent a singular technology; rather, it describes an interconnected system of enterprise communication devices and applications that can be used in concert or successively. UC solutions integrates diverse communication tools, such as Voice, IP Telephony Calling, Instant Messaging, Desktop Sharing, Presence, Web Conferencing, Audio Conferencing, and Video Conferencing, to interact together in a virtually seamless way.
The Benefits of UC for Business
A properly setup UC can integrate telephones, desktops, and mobile devices with a range of additional capabilities like voice recording, video calling, and instant messaging, so that employees in your organization (big or small) can connect with the right person, at the right time, using any device.
Time is money! UC makes communication possible through the same streamlined interface so that employees can work together faster, and more efficiently.
With UC employees can access essential business tools they need to communicate efficiently whether they're in the office, or not.  Your team is not limited to waiting for emails or trying to connect through VoIP. They can easily engage in video conferencing or chat with IM
With changing economies companies around the world are often looking to cut costs without affecting productivity. UC provides small companies with cost-effective and cloud-based methods to access information from across the globe.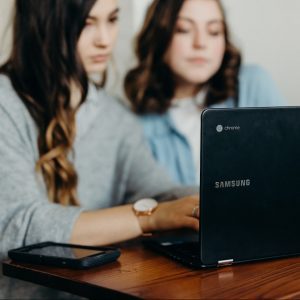 It is often found that projects undertaken by a team of connected members is more productive than isolated individuals handling projects single handedly. More ideas and suggestions result in better overall performance and higher chances of success with clients. With the advanced collaboration and communication tools it is now possible for individuals to collaborate irrespective of their geographic location. More and more teams are now working from remote locations to deliver quality products and services every day. Companies today are searching for the right tools to help people work more efficiently together due to the fact that organizations today operate with twice as many teams as we did five years ago.
What UC Brings to the Digital Workforce
Unified Communication is a blessing for workforce that is spread out globally and needs effective solutions for communication and interaction. It helps bring together isolated enterprise teams and ensures that irrespective of your geographical location you can still access the same secure system hassle free.
UC Solutions incorporates:
Video Collaboration Systems
It is no longer a voice based means of communication, with the age of digital transformation and HD video and audio taking over the conferencing environments, from virtual meeting rooms to huddle rooms, video has gained ground more than ever.
Benefits
With face-to-face communication possible over video conferencing the need to travel long distances is greatly reduced. Employees can now attend meetings without ever leaving their office
Overall productivity is increased with new and improved tools and features like white board, screen sharing, etc. Your teams can now collaborate effectively and share information or engage in discussions effectively.
For remote working teams or those who are always on the go the video features provide deeper connections regardless of location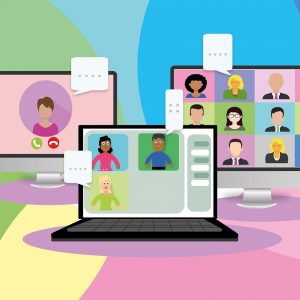 IM & Presence Applications
Instant messaging is another widely used component of the UC experience. To-day's fast paced world needs solutions for every day needs instantly. Instant messaging allows users to communicate in real time through an IM software. Ini-tially developed as a solution for people to chat with friends and family it has now evolved as an essential business tool. Whether it is to collaborate with your colleagues, interact with prospective clients a good messaging service can offer wide range of features to any business. The real time communication feature of instant messaging eliminates many pitfalls in the traditional communication methods of conducting a business.
The third component of a UC system is web, audio or video conferencing. Conferencing is vital to team collaboration. While teleconferencing has been around for decades, a video conference gives participants visibility to charts, diagrams or other visual information being presented. It also allows presenters to share their own computer screen with the group. Additionally, most web conferencing platforms enable participants to use a sidebar chat function to submit questions to the group or send messages privately to individuals during the conference.
Finding the right solution
Trying to understand all the characteristics and capabilities of a UC system can get confusing. There are so many choices available that deciding which platform to pursue can be a daunting task. We are helping businesses find the right communication and technology solutions offering a complete range of on-premises, cloud and hybrid IP Telephony Solutions from industry-leading manufacturers such as Cisco, Avaya, Grand Stream etc. With our knowledge and expertise, we understand the latest technology solutions that are available and can match them perfectly with your operational requirements. Contact us for a free consultation on UC solutions.
Our architects and consultants can assist your organization in tailoring the perfect  solution for all your business requirements. You can reach out to us for more information on how we can help.