Microsoft Office suits are a household name today, with widely used applications like Word, Excel, PowerPoint, etc. Office 365 is a subscription model version of a cloud based Microsoft office suit. It typically contains the same core applications of the MS Office suits and depending on the plan chosen can have added apps like the Publisher, One Drive, Exchange, etc. with it.
The Office 365 offers services for a variety of user profiles like student, business, nonprofit organizations, educational institutions, personal use, etc. The service is even extended to the mobile platforms with limited app services that are offered for FREE.
Office 365 for Businesses
Unlike traditional office suits the office 365 suit is hosted by Microsoft and not on the users own private server. The desktop versions are available that allow users to work offline and lets you sync documents once you are reconnected to the network.
Office 365 is a comprehensive suite of productivity apps and solutions that empower your enterprise to work better and get more done effortlessly. It comprises apps like Microsoft Word, PowerPoint, Excel, Outlook, Publisher, and One Note. It also includes a set of web-enabled tools such as Microsoft Exchange email for business, Lync web conferencing, and One Drive online storage.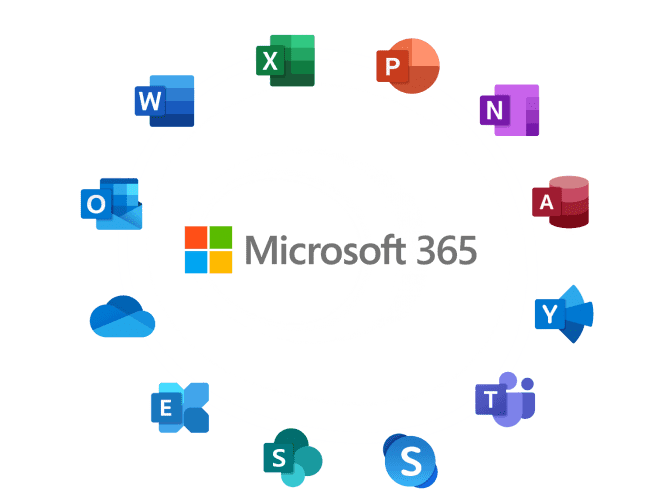 Our architects and consultants can assist your organization in tailoring the perfect  solution for all your business requirements. You can reach out to us for more information on how we can help.