Annual Maintenance Contracts
When properly implemented, technology can be optimized to improve communication, create efficiencies and increase productivity. If an IT infrastructure is flexible, reliable and secure, it can help an enterprise meet its goals and provide a competitive edge in the market. When any of these infrastructure systems are not functioning as expected, you would need to get the help of professional ICT support services. These services not only rectify the immediate problems with your system but are also capable of providing fixes that will ensure such failures are minimized and reduce the likelihood of major issues in the future.
Our focus and commitment to all the operations in IT Infrastructure
As part of our IT support service we constantly monitor and maintain your systems to ensure smooth system operation. We also partake in procurement activities to ensure that you get the best equipment that suit your business needs without crossing your budget. Well established businesses may have their own in-house functions but they often find that outsourcing this aspect of the business is more cost effective and less taxing on the overall operations of the company.
Why do businesses need AMC ?
It is a common misunderstanding that taking on a service company for maintaining your computer and systems is more expensive than paying an engineer on the spot every time you have a problem. It may seem that way, but if you choose wisely and sign a contract with a good service provider you can easily control your budget in the long run.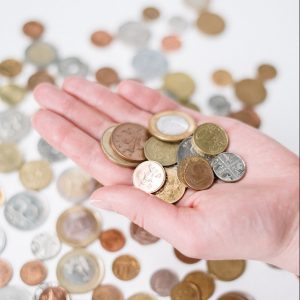 Effective system maintenance
The engineers will keep track of all the routine maintenance schedules and will take action whenever required making it easy for you to conduct your business without any interruptions.
We are all aware of the time delays caused by service personnel when they are called out of the blue. In our signed SLA which is part of AMC, these aspects will be clearly mentioned and in critical system failure, prioritized support will be provided. This means you can be tension free and simply contact us when such situations arise and get the much needed support with ease.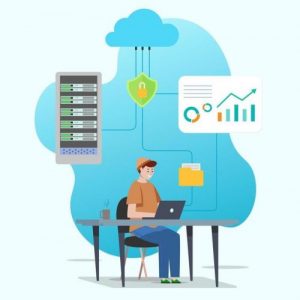 For organizations with a bigger IT infrastructure or comprising lots of equipment and systems it can be challenging when engaging new technicians or engineers for support activities every time. If you have a maintenance contract then the dedicated team will be fully equipped and prepared to handle any issues as they will be familiar with your current systems and infrastructure. This will reduce help in getting issues resolved faster and get your systems up and running in no time.
Multi Vendor IT environments
When you have multiple technologies deployed from different vendors, it can create problems in effective coordination between these varied providers for integration and troubleshooting. We offer you solutions for every kind of IT infrastructure and suggest appropriate improvements in service level management.
As the saying goes "prevention is better than cure", it is always a good practice to have preventive measure in place that can ensure that your systems are well protected. We monitor your office PCs to servers, and overall network regularly to provide pro-active support.
The IT AMC is an agreement between your company and us that we will provide regular maintenance for your IT infrastructure under the terms of the contract. This is an essential aspect of your IT system as it ensures that you have a dedicated team of technicians, engineers and service professionals to monitor your system and safeguard your critical data for maximum productivity.
We strive to provide our customers all round support whenever needed at a fixed monthly cost. The packages are customizable and can be tailored to your business structure and budget. We provide premium managed services through our AMC and pride ourselves in delivering quality service to all types of business. Our services include a thorough analysis of your existing technologies and systems to provide faster and more effective solutions for your business operations.
Our architects and consultants can assist your organization in tailoring the perfect  solution for all your business requirements. You can reach out to us for more information on how we can help.